Trelleborg in 3D
Digital wayfinding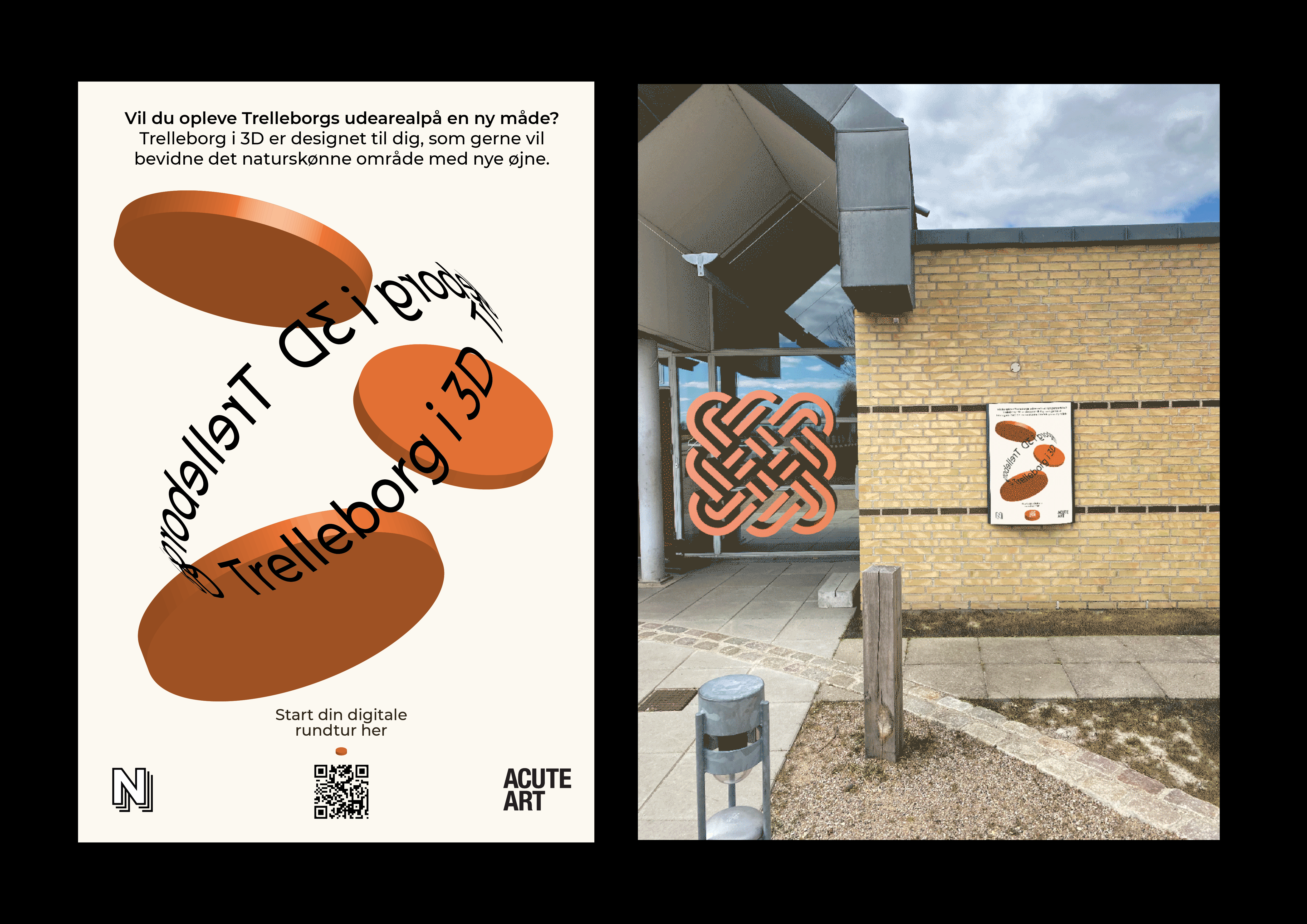 In this project I have investigated how, 'augmented reality' (AR) in combination with 3D, can help to convey the story that the area around Trelleborg holds. In a combination of nudging, 3D and AR, I have created a visual product that can be used via a smartphone.
The purpose is to activate the guests' curiosity by letting them explore the anatomy of the Viking Age, where once again, a meeting is created between the virtual and the real world. The product must open up the user's opportunities to participate in an interactive, educational and exciting place around the outside area of the museum, so that the
whole plot can be used.